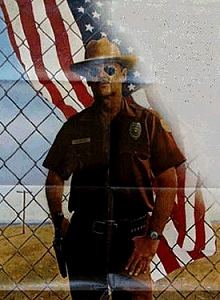 Before Tinseltown's glitterati descended on the Valley of the Sun for Super Bowl 57, an inhabitant of "Hollywood for the cosmetically challenged" preceded them. One of Washington, D.C.'s "celebrated public servants" stood before a multitude of microphones and cameras five days before the big game.
And talk about an acting job!
To hear Department of Homeland Security Secretary Alejandro Mayorkas hold forth, you would have thought that a motion picture portrayal akin to Pat O'Brien as Knute Rockne — or a performance recalling that old made-for-TV movie with Ernest Borgnine as Vince Lombardi — was in production.
What has made Joe Biden's selection of Mayorkas unbearable for many residents of this border state is his unflagging effort to erase the international boundary that supposedly exists along our southern state line.
It even led Arizona's 5th District congressman, U.S. Rep. Andy Biggs, to file articles of impeachment against him six days prior to his latest visit.
"Every day Secretary Mayorkas remains in office America becomes less safe," Biggs said.
Perhaps to prove that our nation is the "land of second chances" — not to mention third, fourth and fifth opportunities for chronically criminal border crossers — Mayorkas played the part of "Mr. Enforcement" when he addressed the press.
Of the efforts to secure Glendale's State Farm Stadium, Mayorkas said, "We screen everything that comes into this stadium … not just the people, but the food, the concessions … we screen everything!"
The media passed along this headline: "Homeland Security Secretary Mayorkas says there is no credible threat against Super Bowl in Arizona."
Of course, the same cannot be written about the border — if we can still truly call it a border.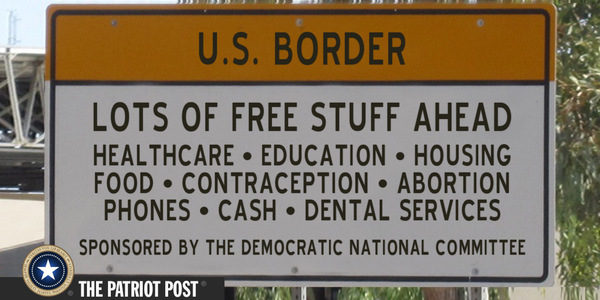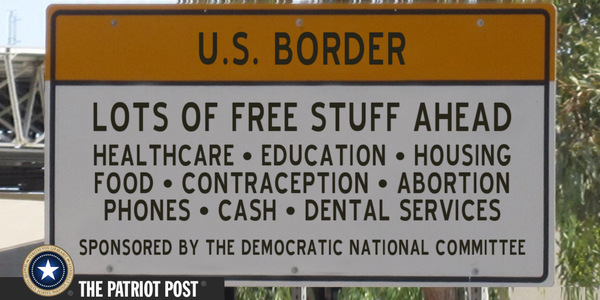 It seems the worldview of Sec. Mayorkas and others of his ilk was reflected in the graffiti scrawled across a wall meant for messages instead of security: "Borders are scars upon the Earth!"
Nope.
Borders are reasonable and rational lines of geopolitical demarcation between and among nation-states for their mutual security and sovereignty.
As President Reagan put it, "A nation that cannot control its borders is not a nation."
Sadly, that basic truth is willfully ignored by Mayorkas.
How else to explain his failure to recognize that if the same screening in place at State Farm Stadium for the Super Bowl — as well as the military and law enforcement personnel needed to conduct it — were likewise present along our southern border, it would likely result in a similar outcome: no credible threat.
Instead, Mayorkas is similar to a muttering motivational speaker — insisting to himself and the rest of us — that this crisis is a "threatening opportunity."
We need to take Mayorkas literally. That's why that when he testifies on Capitol Hill, he repeatedly says, "Things are going according to plan."
And it's also the reason he discounts the obvious threats to embrace "opportunity."
Nothing matters more to Mayorkas than a mass amnesty that would make millions of illegal aliens into instant American citizens.
Biggs points out that the Secretary's "policies have incentivized more than 5 million illegal aliens to show up at our southern border — an all-time figure."
But as gratifying as the impeachment of Mayorkas would be, the sad fact is that the Democrat-controlled Senate would not vote to convict and remove him from office.
That's why the best course for the House would be to pull on the purse strings and reduce funding to both the Department of Justice and the Internal Revenue Service.
If the operating budgets of both those entities were reduced by 25% each and reallocated for genuine border enforcement during the appropriations process, it would prompt positive results.
Of course "enforcing that enforcement" would have to come through aggressive and constant oversight.
Otherwise, Mayorkas would seek mere cosmetic changes to maintain the ugly truth of a wide-open border that imperils the security of every law-abiding American.
And it's not a game.
Written by J.D. Hayworth for The West Valley View ~ February 24, 2023
FAIR USE NOTICE: This site contains copyrighted material the use of which has not always been specifically authorized by the copyright owner. We are making such material available in our efforts to advance understanding of environmental, political, human rights, economic, democracy, scientific, and social justice issues, etc. We believe this constitutes a 'fair use' of any such copyrighted material as provided for in section 107 of the US Copyright Law. In accordance with Title 17 U. S. C. Section 107, the material on this site is distributed without profit to those who have expressed a prior interest in receiving the included information for research and educational purposes. For more information go to:

http://www.law.cornell.edu/uscode/17/107.shtml