[shmih-GEH-gee]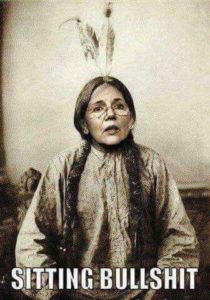 The title of this essay is a word I've used in past commentaries. Schmegegge is a Yiddish word for baloney, hot air, nonsense, and by extension, bullshit.
Other cultures fascinate me. I've lived, traveled, conversed, listened, and absorbed a lot of erudition in my LXXII years on this rock. I embrace this increased awareness because I never know when this knowledge will be helpful.
America is a melting pot of people and languages. We're an amalgamation of everyone that merges with – not storms – our community. Much of our language originated from other countries, as do some of our customs – like Christmas, St. Patrick's Day, and Cinco de Mayo.
Sadly, we've lost our sense of community and regressed into tribal monikers and identifiers that challenge and expunge that unity. As if that's not bad enough, we partitioned along partisan political paradigms. Continue reading →