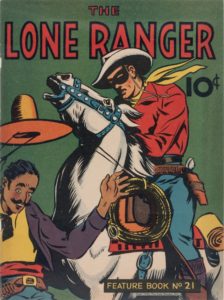 The first time I visited Nogales to see the Mexican border with my own eyes was more than 20 years ago.
George W. Bush was President and the border was a sieve. A rancher named Roger Barnett gave me a tour of his land near Douglas, where he detained border crossers by the score. Later, I headed to Nogales and spoke to the Border Patrol officers.
One statistic lodged in my mind.
That year, the Border Patrol reported 1.6 million "encounters" with migrants along the U.S.-Mexico border.
Fast forward 20 years. Little has changed except for the name of our president. In 2021, the last year for which we have complete numbers, the Border Patrol again reported 1.6 million encounters with migrants.
I mention it because the story of George Alan Kelly and Gabriel Cuen-Butimea should come as absolutely no surprise.
Kelly, a 75-year-old rancher, has been charged with first-degree homicide for allegedly shooting down Cuen-Butimea in cold blood on Jan. 30 near Kino Springs in Santa Cruz County. Kelly also faces two counts of assault for allegedly shooting two of Cuen-Butimea's compatriots.
"Mr. Kelly shot an unarmed man in the back in an unprovoked attack as he ran for his life," said Kimberly Hunley, the chief deputy Santa Cruz County Attorney, in a Feb. 22 court hearing. "There was no warning, and the victim was more than 100 yards from the defendant's residence when he was shot and killed."
Kelly and his court-appointed lawyer call this version of the story absolutely false.
As Kelly tells the tale through court documents, he and his wife Wanda were about to eat lunch when he heard a gunshot. He looked outside and saw a "group of men" brandishing AK-47s "moving through the trees around his home."
Kelly says he grabbed a rifle. "As he shot, Mr. Kelly took care to aim well over the heads of the armed group of men," a defense motion says. "The group then began running into the desert surrounding his home."
The Kellys called the Border Patrol, which came to investigate. The feds found nothing and left. Come sundown, Kelly went to check on his horse. That's when he says he found a body.
"The cause of death appeared to be a single gunshot wound, and it appeared that the body was fresh," according to the defense. "The person had a radio with him, and he was wearing tactical boots, indicating that he was possibly involved in illegal activity."
No bullet has been found to determine which gun fired the deadly shot. Thus far, it appears the prosecutor's case is based mostly on the testimony of Kelly's two other alleged victims.
Unimpressed, the defense says, "It is entirely possible that the person found on Mr. Kelly's property was a victim of other drug traffickers."
Predictably, Kelly's case has spawned massive international media coverage. He remains in jail on $1 million bond, the subject of death threats and on 23-hour lockdown.
Multiple GoFundMes have been started to pay for his defense — and been shut down because the case is so controversial.
On the political right, Kelly has become a hero, his case a cautionary tale of the evil left. As one conservative blogger spins it: "How is it that Mr. Kelly finds himself in this position? It is because of the lawlessness of the progressive socialist left, the Biden administration, to enact an unconstitutional open borders policy."
I believe two things about this case with all my heart.
One, Kelly is innocent until proven guilty. And two, nothing at the border has changed in 20 years, no matter the president, no matter the political promises, no matter the lengthy list of the dead.
Written by David Leibowitz for The West Valley View ~ March 4, 2022
FAIR USE NOTICE: This site contains copyrighted material the use of which has not always been specifically authorized by the copyright owner. We are making such material available in our efforts to advance understanding of environmental, political, human rights, economic, democracy, scientific, and social justice issues, etc. We believe this constitutes a 'fair use' of any such copyrighted material as provided for in section 107 of the US Copyright Law. In accordance with Title 17 U. S. C. Section 107, the material on this site is distributed without profit to those who have expressed a prior interest in receiving the included information for research and educational purposes. For more information go to:

http://www.law.cornell.edu/uscode/17/107.shtml