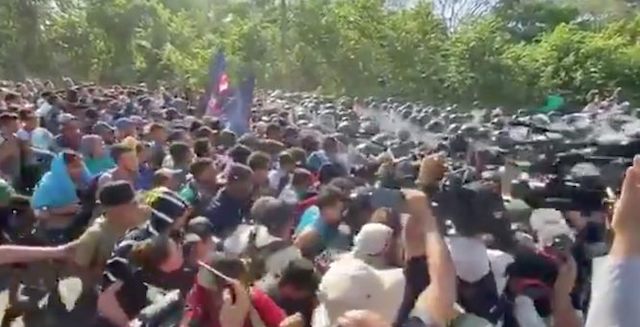 Washington, D.C. (March 28, 2023) – Lost amidst the chaos at the Southwest border is a burgeoning surge of migrants at the Northern border—the international boundary between the United States and Canada. While the number of U.S. Customs and Border Protection (CBP) Northern border encounters is low compared to the Southwest border, what is happening at the Northern border is still troubling — particularly in the Border Patrol's Swanton (Vt.) Sector.
On March 28, Andrew Arthur, the Center's resident fellow in law and policy, testified before the House Subcommittee on Oversight, Investigations, and Accountability within the Committee on Homeland Security. Some Democratic lawmakers, including members of the subcommittee, have claimed that the influx of migrants at the Northern border is a nonissue, but Arthur debunks these claims by demonstrating the national security threats and humanitarian issues resulting from a poorly defended border.
Historically, the majority of aliens turned away at the Northern border have been Canadian nationals, but in FY2022, the majority of those apprehended were from other countries. Mexican nationals in particular are arriving at the Northern border in higher numbers, largely due to Canadian Prime Minister Trudeau's lifting of the visa requirement for Mexicans in December of 2016. From FY2021 to FY2022, CBP encounters at the U.S.-Canada border increased by 144%.
Would-be terrorists have been apprehended at the Northern border, and cartel members and transnational criminal organizations are taking advantage of the already understaffed Northern border to smuggle drugs, guns, and migrants. The border has been further weakened as agents have been moved from the Northern border to address the chaos at the Southern border.
You can read his written testimony HERE.
Written by Andrew R. Arthur for Center for Immigration Studies ~ March 28, 2023
FAIR USE NOTICE: This site contains copyrighted material the use of which has not always been specifically authorized by the copyright owner. We are making such material available in our efforts to advance understanding of environmental, political, human rights, economic, democracy, scientific, and social justice issues, etc. We believe this constitutes a 'fair use' of any such copyrighted material as provided for in section 107 of the US Copyright Law. In accordance with Title 17 U. S. C. Section 107, the material on this site is distributed without profit to those who have expressed a prior interest in receiving the included information for research and educational purposes. For more information go to:

http://www.law.cornell.edu/uscode/17/107.shtml