When American children reach the age of 5 they begin a 13-year journey through the public school system. Their first year, spent in kindergarten, no real 'education' takes place; their time is spent acclimating them to a classroom environment; conditioning them for the next 12 years of their lives.
Once they have passed through this acclimation process, their real 'education' begins; where their minds are filled with only the knowledge that the system has decided they ought to know.
Upon completion of this 12 year process, they are awarded a piece of paper that declares that they have been formally 'educated' and are ready to enter into the real world as productive members of society. Of course, some of them continue this process of 'education' by going off to college; where, after a number of years, they are given another piece of paper that declares that they have achieved more 'education' than a mere high school graduate.
It sounds pretty silly when you put it in those terms; bordering on ridiculous. That is because it is ridiculous, and I will tell you why I say that.
First of all, let's ask ourselves what the word 'educate' means. I perused through numerous dictionaries; looking to see if they defined it differently. All of them, although they used different words, basically said the same thing, that education is: to provide one with knowledge: to inform. The acquisition of knowledge, in and of itself, is not a bad thing; unless, of course, that knowledge is inaccurate, or incomplete; then it can be a very bad thing. However, what I found to be both interesting, and somewhat disturbing, is that every definition I looked at was devoid of any reference to thinking.
Thinking, or more specifically, critical thinking is not a skill we are born with; it must be taught, nurtured, and cultivated. Everyone can think; to a certain extent anyways, but not everyone can think critically; a fact that becomes apparent when having discussions with a lot of people these days. Anyone can fill their mind with knowledge, but it takes training to develop the skill to use reasoning and logic. If a person cannot think, then what good is knowledge? I could put some alphabet soup into a bowl, but since that bowl cannot think, it would be unable to form sentences for me; it's not the contents of the bowl/mind, it is the ability to put those contents to use!
It is widely held that Albert Einstein was a genius; yet Einstein was pretty critical of we call 'education.' He once said that 'education' is what remains after you forgot everything you were taught in school. I will leave you to glean whatever insight you can from that…
There are a lot of people whom I love to quote, but it seems that, no matter what the subject matter is, H.L. Mencken had an opinion on it. So, I would have been remiss if I neglected to see if Mencken had any comments on 'education' in America. Well, Mencken did not let me down; as I found this among his writings, "In brief, the teaching process, as commonly observed, has nothing to do with the investigation and establishment of facts, assuming that actual facts may ever be determined. Its sole purpose is to cram the pupils, as rapidly and as painlessly as possible, with the largest conceivable outfit of current axioms, in all departments of human thought—to make the pupil a good citizen, which is to say, a citizen differing as little as possible, in positive knowledge and habits of mind, from all other citizens. In other words, it is the mission of the pedagogue, not to make his pupils think, but to make them think right, and the more nearly his own mind pulsates with the great ebbs and flows of popular delusion and emotion, the more admirably he performs his function."
The unfortunate thing about that quote is that it requires that people be able to think to understand what he was saying…
I am going to take the liberty of paraphrasing something George Carlin said to describe how I view the public school system, and what they call 'educating' our youth; They [the system] do not want critical thinkers. They want people smart enough to run the machines, but stupid enough not to see how badly the system is screwing them over.
The entire process, from the time our children enter into public school, to the time they graduate, is designed with one purpose in mind; to fill their minds, not only with knowledge (that is often inaccurate or incomplete), but to form and shape the beliefs our children will hold once they enter into society.
There is a term that describes what happens in our public schools, but I am hesitant to use it because every time I do, people tend to ignore everything else I have to say. However, since this is my essay, I am going to go ahead and say it; leaving you up to decide whether or not there is any validity to what I say. The term for that process is INDOCTRINATION. What I find ironic is that people sing along with a song by Pink Floyd that discusses exactly what takes place in public schools. The song is, Another Brick in the Wall Pt 2, and the lyrics go as follows:
We don't need no education
We don't need no thought control…
I guess it goes as a testimony to the effectiveness of that indoctrination that people cannot see that they are victims of it…
However, our 'educators' cannot be assured of a 100% success rate with their program of indoctrination; sometimes it does not stick; as is the case with me. I went through the same schools as others did; had my mind filled with the same garbage they did; yet somehow I managed to find, and accept the truth.
I was taught how wonderful our Constitution is, and how virtuous the men who wrote it are. Yet, if you have read anything that I have written lately, you know that I no longer believe that rubbish. I was also taught that the Civil War was a noble war waged against the South to end the institution of slavery. Again, if you have read anything I have written about it, you will know that I no longer believe that hogwash either.
To this day I do not know why it happened, but I can tell what did happen; I sought out the truth, and when I found it, I did the only thing an honorable person could; I changed my beliefs and opinions so that they conformed to what I had discovered. Unfortunately for America, people such as myself are a rarity; most people stay thoroughly indoctrinated for their entire life; being programmed to reject any information which runs contrary to what they have been taught; or told by people in positions of authority.
There is a flaw in that indoctrination though. Since people are incapable of critical thought, and since they are only given enough information (a lot of it inaccurate to boot) you can easily destroy their opinion by posing them questions, and asking that they provide historical evidence to support their answers. Of course they do have a fallback position, a back door to escape that kind of trap; they simply begin hurling insults at you in an effort to discredit you, your character, and your opinion. If they do that, then you know that they are full of shit; they don't know what the hell they are talking about, and you are wasting your time debating them.
Since I used song lyrics to describe the indoctrination process, I may as well use them to describe this as well. This time I will be quoting from the Queen song, I Want to Break Free:
I want to break free
I want to break free from your lies
You're so self-satisfied
I don't need you…
When determining if your position is valid on something, one should, and I emphasize should, as it does not happen often enough, weigh the knowledge they use to form that opinion against all available knowledge; meaning the facts others may use to contradict your opinion. If you find that your opinion cannot stand this test, there is a good chance that you should reconsider your opinion; even change it to conform to the facts. However, that requires intellectual integrity; something else that our children are not taught anything about.
Science fiction author Isaac Asimov addressed that problem when he stated, "There is a cult of ignorance in the United States, and there has always been. The strain of anti-intellectualism has been a constant thread winding its way through our political and cultural life, nurtured by the false notion that democracy means that 'my ignorance is just as good as your knowledge." The irony in all this is that people get offended when you tell them they are ignorant; yet they confuse ignorance with stupidity; which proves that they are, in fact, ignorant.
Ignorance is merely that lack of knowledge. Stupidity, on the other hand, is the refusal to accept, or put to use, knowledge. Although I am not a fan of Aleister Crowley, I have to give him credit for saying this, "The sin which is unpardonable is knowingly and wilfully to reject truth, to fear knowledge lest that knowledge pander not to thy prejudices." If that be the case, then there is a whole lot of sinning going on; seeing as how people routinely reject the truth because it does not pander to their prejudices, or the beliefs they have been indoctrinated to have.
It does not bother me in the least when people insult me, or my character; it falls off me like rainwater dripping off a window pain. What irks me though, causes my blood to boil, is when I hear people say that the thoughts and opinions of a bunch of 'old dead guys' do not matter in today's modern, enlightened society.
While I do not care for every one of our Founders and Framers, they were alive when all this history was being made; whose opinion on the matter should hold the most weight in a debate; theirs, or yours; which is based upon something you read in a book 200 years after the fact?
What a lot of people today fail to realize is that, good or bad, most of those men had more knowledge in their pinky toe than most Americans today could ever hope to cram into their heads; myself included! Many of them were fluent in multiple languages; having been required to study the classics in their original languages of French, Greek and Latin. By the time Samuel Adams had reached the tender age of 14, he was in Cambridge University translating books from Latin and Greek into English. How many 14-year-old kids today could even think of doing that?
Another thing our Founders were trained in, which is not taught today, is philosophy. It is said that philosophy originated in ancient Greece. While Greece may have produced many philosophers, I think that the origin of philosophy dates further back in time to ancient China; maybe even sooner. Lao Tzu was an ancient Chinese philosopher; founding Taoism with his book, Tao Te Ching. Even The Art of War, by Sun Tzu, was a philosophical look at war.
However, for the sake of not going off on a tangent, let us assume that philosophy, or at least the word philosophy itself, originated in ancient Greece; around the 4th Century BCE. So what is philosophy; what does the word mean? Using the Greek word philosophia, philosophy is translated to: the love of knowledge, pursuit of wisdom; systematic investigation. Maybe that is why it is not taught; for if it were, people would be capable of critical thought, and those who control our educational system would lose their ability to shape and manipulate people's opinions and beliefs.
So, when I hear people say that the thoughts and opinions of our Founders do not matter, I have to ask; if knowledge and critical thinking do not matter, then what does matter to people these days?
I wonder how many people are aware that, back in 1962, President John F. Kennedy hosted a dinner at the White House for 49 recipients of the Nobel Prize; to honor them for their achievements. During that dinner the President made the following comment, "I think this is the most extraordinary collection of talent and of human knowledge that has ever been gathered together at the White House – with the possible exception of when Thomas Jefferson dined alone."
I wonder what kind of thoughts passed through the minds of those Nobel Prize laureates when Kennedy said that. Can you imagine, 49 of the brightest minds at the time, and the President of the United States was saying that Thomas Jefferson was as smart, if not smarter, than all of them combined! Can you envision a future president saying anything remotely similar about Barack Obama; George W. Bush; Ronald Reagan; Bill Clinton; Donald Trump; or, heaven forbid, Joe Biden?
Yet people think Jefferson's beliefs do not matter in today's modern, enlightened world. Yet those who say that are, more often than not, unable to support their opinions with the simplest of facts without resorting to emotional tirades and insults. Yet they will tell you that they are more knowledgeable and informed than the man who wrote our Declaration of Independence? Blow me!!! I would say to them something my dad was fond of saying, "You don't know shit from shinola!"
How many books on philosophy do you think the average voter has read? Do you think they have read Locke's First and Second Treatises on Civil Government? I have. Do you think they have read Plato's Republic? I have; although it was a bitch getting through it! Have they read Rousseau's, The Social Contract? I have. Have they read The Law, by Bastiat? I have. Have they read Joseph Story's Commentaries on the Constitution, or Abel Upshur's book written in response to it? I have. Have people read any Thoreau, Paine, de Tocqueville, or de la Boetie? I have.
I don't say any of this to brag, I say it to show you that my opinions and beliefs are probably more well-rounded; based upon more facts and critical thought, than the average voters are. And those are just books on philosophy. How many people do you think have read biographies on the men who participated in establishing America as a free and independent country, or who participated in drafting the Constitution? I have read biographies on George Washington, John Adams, Patrick Henry, Thomas Jefferson, James Madison, Alexander Hamilton, and I'm currently reading a biography on Samuel Adams.
Then, there are all the historical documents I have accumulated and read. I have a folder on my computer (and backed up to external hard drive) that contains over 4,500 documents relating to our country's history and the establishment of the Constitution. Included among those documents, are 125 letters between our Founding Fathers; 120 historical documents, such as the Cause and Necessity of Taking Up Arms; every presidential inaugural address; 66 Supreme Court rulings; and 408 files regarding the Constitution; including Madison's Notes, the Federalist and Anti-Federalist essays, debates from the Ratifying Assemblies, and the State Ratification documents.
Again, I do not say this to brag, my knowledge pales in comparison to what my friend Mike Gaddy has managed to accumulate over the course of his life. Although I would love to stand in the presence of men like Jefferson, Samuel Adams, and Patrick Henry, I feel I would be unworthy to stand amongst such knowledgeable men; men whose burning desire was, not for comfort and security, but for rightful liberty; something else they don't teach our children anything about today.
So, you will have to forgive me if I do not take your opinions seriously; especially when you sidestep the questions I raise and use circular logic to defend your position.
Our educational system has one thing in common with our government though; it is doing exactly what those who established it sought out to do. Just as our government was NOT established to secure our rights and liberty, the public school system was not established to teach children to think; instead, it was established to be a system that taught them WHAT TO THINK.
It has succeeded in its mission; producing a country of ignorant government addicts; people who cannot shake their addiction to the institution that is depriving them of the freedom that God intended all men to enjoy.
When people allow their system of 'education' to fall into the hands of government, that system can then be used to manipulate the thoughts and beliefs of those who make their way through it; creating a docile and compliant society that refuses to accept that they are slaves, and considers it treasonous to oppose their precious government.
Yet, is that not how our country got started, by rabble rousing patriots who refused to bow down before a tyrant? Boy, we sure have fallen a long way since 1776, haven't we?
November 15, 2022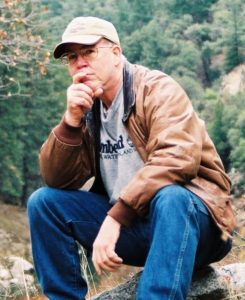 ~ The Author ~
Neal Ross, Student of history, politics, patriot and staunch supporter of the 2nd Amendment. Send all comments to: [email protected].