Martha's Vineyard residents are reeling after two planeloads of migrants landed on the wealthy Massachusetts island, in a dramatic escalation of a campaign by Republican governors to shift the impact of the border crisis to Democratic areas.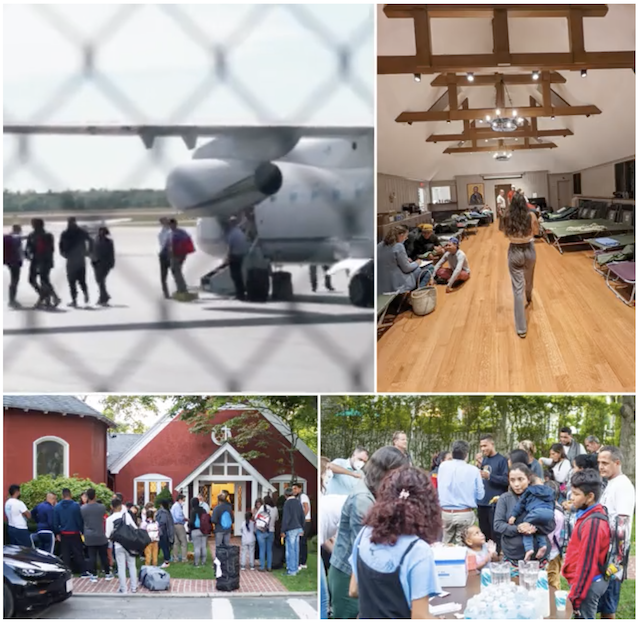 Florida Governor Ron DeSantis is taking credit for two planeloads of migrants arriving in Martha's Vineyard on Wednesday. Pictures published by the Martha's Vineyard Gazette and the Martha's Vineyard Times showed the migrants in the affluent community where prominent liberals such as the Obamas, Oprah Winfrey and Larry David all have homes.
Following their arrival on Wednesday, the migrants stayed overnight at St. Andrew's Episcopal Church in Edgartown, which provided emergency shelter by clearing out the parish hall and setting up cots.
In a statement, DeSantis' office said: 'Yes, Florida can confirm the two planes with illegal immigrants that arrived in Martha's Vineyard today were part of the state's relocation program to transport illegal immigrants to sanctuary destinations.' The remarks continued: 'States like Massachusetts, New York, and California will better facilitate the care of these individuals who they have invited into our country' by incentivizing illegal immigration through their designation as 'sanctuary states' and support for the Biden Administration's open border policies.' (Continue to full article)