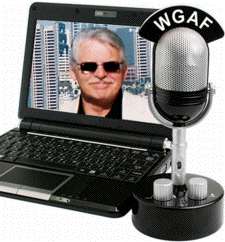 What I am doing this night is a total rarity – in fact – I have never done it before.
On my evening broadcast of July 21, 2022 – I did what I am known for, shared one of the most well researched commentaries from a well-known writer who I have never met nor spoken with – but his commentary was so spot-on – that I chose to make it the base for my program this night – but it was not to be the end of my program.
As you will hear, I received a letter nearly two weeks ago from a listener, but as I began to read it, I was taken aback and chose to put it back in the envelope – until two nights ago and read this two-page letter in it's entirety – and it hit me hard – but not for some of the things that were said, which could have been taken the wrong way – but for the letter in it's completeness – and then I decided to share said letter with my audience with some closing remarks.
Please LISTEN to the complete program, and lessons shall be learned – and then SHARE this link for this column with family, friends and all who will listen and read. (CLICK ON the title)
Without Apology I am,