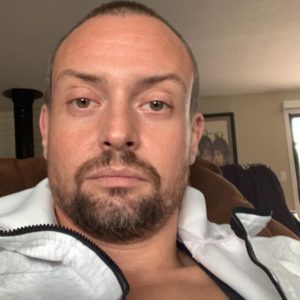 These past few days have been trying and very difficult – our readers are not being ignored. It will be awhile before we have the ability to begin posting again – at a very slow pace.
On Thursday morning I did not fall asleep until a short-bit after 3:00 a.m. only to be awoken at 4:25 by my wife to inform me that our Son had passed away. My Son Mark would have been 38 in two weeks. Having spent the weekend emptying out the home he lived in – it became more difficult for me by the hour as too many great memories came flooding back – but it still has not hit me that way it shall…
This has been a trying time for all of us. Do to all that has happened and what I have had to do these last days, our daily program, The Edge of Darkness will also be affected for this week as I will only be broadcasting Live on Monday August 30 with archival reruns for the balance of the week.
We appreciate your indulgence.
In addition to our direct loss, Saturday night we were informed that our dear friend Tom Srdich finally took flight to Heaven. Tom had been suffering with Alzheimer's disease for some years. That unto itself is an interesting story for he is one of only two people who I have dedicated a portion of one of our websites to – Have You Lost Your Mind? on DrKelley.info.
On Tuesday, we shall remember the late Princess Diana's passing twenty-four years ago. What is it about this time of the year.
Finally, I received a column this morning from my friend Charles Dickens which I will post soon – but it was his closing remark that said so much…
"Strange, isn't it? Each man's life touches so many other lives. When he isn't around, he leaves an awful hole, doesn't he?" ~ It's a Wonderful Life, 1947 by Liberty Films.