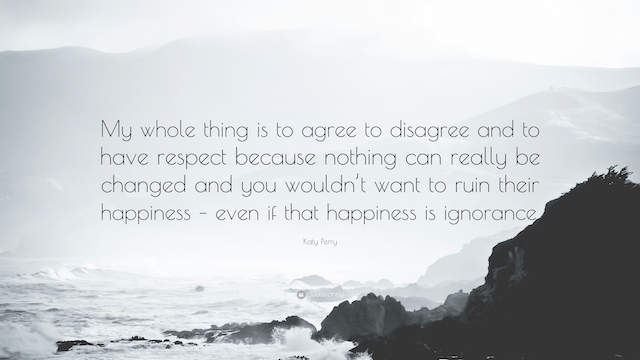 The story of Sammy's Mexican Grill and the Donald Trump haters should serve to remind us once again in America, politics replaced the National Football League as our favorite concussive contact sport.
The tale began Feb. 19, the night Trump came to Phoenix for one of his MAGA rallies…
Jorge and Betty Rivas, husband-and-wife owners of Sammy's, located on Oracle Road on the Tucson outskirts, drove 100 miles to see their hero.
They're such big Trump supporters, the Rivases managed to wangle a spot in the VIP area right behind the President.
It probably didn't hurt Betty was sporting a bright red cowboy hat scripted with "Latinos Love Trump."
The couple was so close to POTUS, they ended up on TV. This led to trouble – because America and political insanity go hand in fist in 2020.
Someone took a screengrab of Betty Rivas and posted it on a Spanish language Facebook marketplace called Grupo de Palfeis. Hundreds of nasty comments ensued, which led to scores of nasty phone calls and remarks on Sammy's social media pages and review sites like Yelp and Google.
"I feel as naturalized United States citizens, we have the right to support President Trump or to support any other candidate who loves this country," Jorge explained in a video posted to Facebook last week. "Just because we are Latinos, it doesn't mean we have to think like every other Latino in this country."
Two days later, after the Rivases appeared on "Fox and Friends," President Trump tweeted his support: "The food is GREAT at Sammy's Mexican Grill in Phoenix, Arizona. Congratulations to Betty & Jorge Rivas on doing such a wonderful job. I will try hard to stop by the next time I am in Phoenix. Support Sammy's!"
It's an exhortation I imagine some people will follow and some will actively avoid like it contains coronavirus.
So it goes in a nation cleaved down the middle by politics.
Personally, I'd stop in because Sammy's reportedly serves terrific carne asada, but I'd prefer it with extra pico and without a side of campaign rhetoric.
Stories like this make you long for the golden days gone by, when we chose restaurants and businesses based on the quality of their customer service and their inventories and menus, not by political affiliation.
Back then, most of us at least attempted to respect the opinions of others, even when we found those opinions disagreeable – unless those beliefs led to actions like the segregation of lunch counters or forcing some Americans to sit in the back of a public bus based on the color of their skin.
As a rule of thumb, I still tend to choose how I spend my money based on personal, not political, preferences.
I'll drive through Chick-fil-A every now again because the waffle fries aren't bad, but I've never been inside a Hobby Lobby because I have no hobbies except golf and complaining.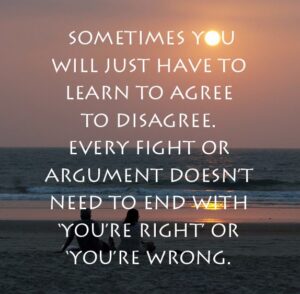 The only notable exception to this rule involves certain Hollywood types – Quentin Tarantino, Rosie O'Donnell, Michael Moore – who have become so relentlessly shrill, it's no longer possible to be entertained by their work.
Not that Rosie was ever entertaining, but you get my drift.
There's a time and a place for everything in this life, including jousting over who should be President of the United States.
I draw the line at trying to destroy small businesses over the words on a cowboy hat or how the owners will vote in November.
In America, it should still be possible to disagree without being so damn disagreeable. Especially when the business makes a world-class burrito.
Written by David Leibowitz for The West Valley View ~ March 12, 2020
FAIR USE NOTICE: This site contains copyrighted material the use of which has not always been specifically authorized by the copyright owner. We are making such material available in our efforts to advance understanding of environmental, political, human rights, economic, democracy, scientific, and social justice issues, etc. We believe this constitutes a 'fair use' of any such copyrighted material as provided for in section 107 of the US Copyright Law. In accordance with Title 17 U. S. C. Section 107, the material on this site is distributed without profit to those who have expressed a prior interest in receiving the included information for research and educational purposes. For more information go to:

http://www.law.cornell.edu/uscode/17/107.shtml