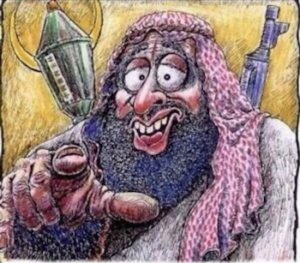 ~ Foreword ~
I often wonder if I won't come to a bad end one day, since I find it increasingly more difficult with each passing day and each new step taken against America by her enemies. I nearly heaved my dinner on the evening I watched the celebration of Zulfat Suara's election victory, wondering just how far America was going to continue down this ruinous path and just how many more Islamic terrorist attacks it would take, before those Americans who were raised believing in America's Founding Principles would rise up and fight to remove every Muslim and every vestige of Islam from our shores.
We continue to allow Islamic immigration into America and the building of their armories — the Mosque — at our own peril and the peril of America as a nation, because whether or not they can actually ever secure enough power and support to turn America into an Islamic nation, they are siding with all of America's other enemies, and, as such, they can eventually succeed in a joint effort that either destroys our republic or so damages it, that America will never be the same from this point on. ~ J.O.S.

"I have always brought my children up [to] think of themselves first, last and always as Muslim." ~ Sharifa Alkhateeb, August 5th 1989 Political Awareness Conference for Muslim Americans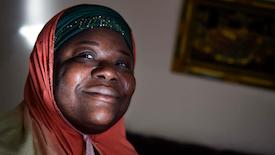 The first Muslim women, Zulfat Suara, elected in the state of Tennessee to any position, was recently sworn into her position on the Metro Nashville City Council, in September, and she took her oath on the Koran, as she was surrounded by her Muslim friends, Muslim apologists and the Democrat illiberal anti-American, anti-Christian supporters who celebrated her win with shouts of "Islam" from one woman heard in a video, one woman reciting a Muslim verse and a Muslim imam chanting an Islamic prayer. All of this belies Suara's often stated contention that she will act for all her constituents, as an at-large Councilwoman, in a secular manner, without seeking to impose her Islamic ideology on others.
Noted by Cathy Hinners at the Daily Roll Call, the prayer is a verse recited by Muslims five times daily in the Al-Fatihah and it translates: "Please don't let me be like the Christians or Jews". One can only view such a prayer offered in any government building as the despicable and reprehensible act that it is, especially when one considers that America is actually historically and factually founded upon Christian and Western principles. "DO we not live in the Buckle of the Bible…
At first glance and taken at face value, Suara does seem to represent a paradox, with a big smile and a hearty laugh, since she notes that her mother was a Christian and so too is her half-brother. But everyone who knows anything about Islam understands that whenever the father of a home is Muslim, Islam rules the household and those Christian principles are suppressed, discouraged, and silenced with constant demands they be abandoned.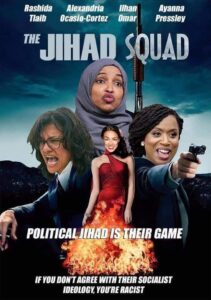 However, one need not search too far to conclude that Zulfat Suara is far from the peaceful, secular Muslim she claims to be, whether viewed by her political activism in the American Muslim Advisory Committee, which advocates for Sharia Law in America as evidenced in its opposition to bills that were passed in Tennessee demanding American law for American courts, or through her associates in the AMAC. One cannot ignore her glowing support of two of the most radical Muslim women in the nation either, as she profusely praised both Representative Rashida Tlaib and Rep. Ilhan Omar in a January 3rd 2019 online [Twitter] post, [The Daily Roll Call, August 2019 – Pat Hamsa] even though both of these Congresswomen are strong advocates for Hamas, the Muslim Brotherhood, Al Qaeda and Al Shabaab.
Even the appointment of Samar Ali to treasurer of Suara's campaign belies Suara's claims, since [as I wrote in 'Islam: Death Cult' September 2012] Ali interned for a bank in 2007 — the Islamic International Bank — which regularly financed Islamic terrorism and paid $5300 to "Palestinian" suicide bombers. Ali also founded the U.S delegation to the World Economic Forum in 2009, whose International Advisory Panel was at one time chaired by Saleh Abdullah Kamel, a "main sponsor of Al Qaeda" according to the UN Security Council.
As an undergraduate at Vanderbilt University, Ali stated, "I will always be Arab and I will always be American and I will always be Muslim." However, as she grew professionally, her emphasis has been on being Muslim to the point of betraying America. And while many Americans have ancestors from overseas, we now see ourselves as simply American, as once noted by Lt Col Allen West who stated that he was purely and simply an "American" and not an "Afro-American".
One of Suara's associates on the board of the AMAC, Drost Kokoye, regularly and blatantly exhibits her own anti-American Islamic racism, asserting the Constitution "writes white supremacy into law". She states that she is a Kurd and doesn't like being called "an American", and she has regularly met with Islamic imams, such as Zaid Shakir who stated in 2001 that Muslims could take over America quickly, if they were better organized; Shakir added that "under Islamic law [the non-believers, Christians and Jews] won't be equal with Muslims" [first reported by Investigative Project]. Kokoye also went on record in 2015 as an advocate of violent protest and riots, in order to achieve political goals, which isn't a surprising thing to see from any Muslim.
Under Suara's influence, backed by the Nashville Post and Bill Freeman, black business leaders of the Nashville Business Alliance PAC and the Tennessee Immigration and Refugee Rights Coalition, Tennessean's will see Islamic issues take front and center in Nashville, "Little Kurdistan", and Suara and Kokoye will continue to undermine Western principles and the rule of law through the AMAC's support of Muslim concerns and illegal immigrants in Nashville and elsewhere in Tennessee, essentially also rewarding the TIRRC for its support of Suara's campaign.
It should be obvious to all that Suara isn't honestly offering any secular governance in Nashville. Whatever the citizens of Nashville achieve through anything she offers, it is certain to be laden heavily with benefits for Muslims and a strong anti-American sentiment.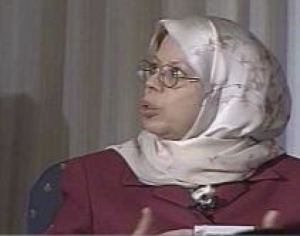 Often mistaken for Rep. Rashida Tlaib, Islamic activist Sharifa Alkhateeb is seen in a viral and alarming C-Span video, speaking at the Political Awareness Conference for Muslim Americans on August 5th 1989, that I have personally transcribed here, since no transcription appears to exist on Google. Alkhateeb's message can only be seen as a call to end the United States republic, as she states:
"Our final objective is not to just become a part of the system that we experience now and that we see. Our objective … Our Final Objective is to create our own Islamic systems and not only create Islamic systems for Muslims but to look at all the other people who are sharing this country with us as potential Muslims. … we have the obligation … to bring them into the same style of thinking, the same way of behaving, into the same objectives that we have … And in that long range process of making America Muslim — All of America Muslim — we have to have some way of dealing with them … and be very calculated about it, or else we will not accomplish our goals"
Quoting a lady who had asked her a question, Sharia added: "We're not American. We're Muslim!".
In 2015, the Center for Security Policy found that fifty-one percent of U.S. Muslims want Sharia Law in America. Only thirty-nine percent of those polled acknowledged Muslims should be held accountable by American courts.
This is simply a start, since America witnessed nearly 100 Muslim candidates for one office or another run across the country in the 2018 election. More are certain to follow in light of an accelerating growth in the United States Muslim populations and no real halt to Islamic immigration into our country.
Erasing American culture, traditions and adherence to the U.S. Constitution, accelerating the introduction of more exotic and incompatible immigration populations into America is the way to go for many anti-American Democrats and their Muslim allies, as the enemies of America, they are not concerned by the existential threat the violent Islamic ideology and its jihadis represent to America. They see their actions as a way to edge America closer to anarchy and collapse, in order to achieve their cherished dictatorship rising from the ashes. And not one single person who truly loves America should allow Islam's Final Objective to go unanswered easily.
October 5, 2019

~ The Author ~
Justin O. Smith has lived in Tennessee off and on most of his adult life, and graduated from Middle Tennessee State University in 1980, with a B.S. and a double major in International Relations and Cultural Geography – minors in Military Science and English, for what its worth. His real education started from that point on. Smith is a frequent contributor to the family of Kettle Moraine Publications.