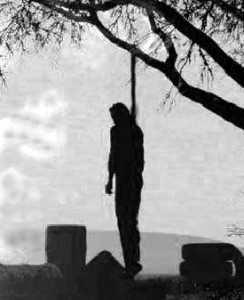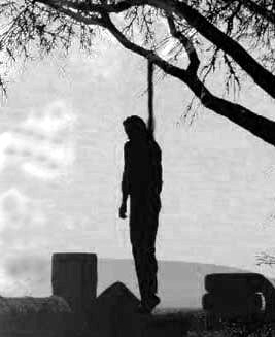 It has become fashionable among the intellectuals and bleeding hearts who work in newsrooms to rail against the death penalty. We must have compassion, they argue. Lethal injection is so barbaric, so cruel, so unusual, the process so rife with in-exactitude and the possibility of human error.
Better to let every murderer live, goes their reasoning, than to execute a single innocent man.
To which I consider the stone-cold murder of 29-year-old Lauren Heike, a Scottsdale woman who went for a hike on April 28 and ended up stabbed 15 times, and shake my head in disgust.
You want to argue against the death penalty? Don't emote for some poor killer who went into heart palpitations or felt pain in his final moments because the three-drug cocktail took too long to work.
Instead, dissect the case of Zion William Teasley, Heike's 22-year-old accused murderer, and give me one good reason he shouldn't be put to death after his slam-dunk case is tried and his appeals are exhausted in, oh, about a half-lifetime from now.
Let's get the formalities out of the way: Teasley has not yet been tried. He has not yet been found guilty.
At this moment, he is merely an alleged killer, entitled to the presumption of innocence — even if the case against him looks airtight, given that his DNA was all over the scene and that cellphone records and surveillance video put him at the site of the crime in North Scottsdale.
Currently, Teasley is being held on charges of first-degree murder and probation violation. The latter stems from his previous convictions for armed robbery, robbery and disorderly conduct.
Apparently, this one-man crimewave stuck up two North Phoenix convenience stores seven times between May and July 2020, waving a gun, jumping behind the counter and forcing employees to put money on Google Play cards.
For this, he served a whopping 16 months in state prison, plus a year in county jail awaiting his sentence. Teasley was released last November with four years' probation ahead of him.
Five months after he went free, Teasley was caught on surveillance video skulking along 36 seconds behind Heike as she went out for a hike.
Heike was stabbed 15 times, the court documents say, with lacerations up to three inches deep, plus defensive wounds and cuts she sustained fleeing through a barbed wire fence that borders the trail.
Teasley identified himself in the video, police reported, then later recanted that particular piece of damnation.
"Lauren was … beautiful inside and out," said Heike's mother, Lana, during a press conference at Phoenix Police headquarters just two days before Teasley's arrest. "She had such a kind heart. Everybody who met her loved her. She was super funny. She was just this sweet child, just everything to us."
Lana looked away from the camera then. Her eyes flitted back up looking full and moist.
"I talked to her every single day, at least once or twice a day. Every phone call ended, 'I love you, Mom.'"
This is what Teasley stands accused of subtracting from the world: a mother's sweet daughter, a young woman who loved to move her body, to exercise, to be in nature.
"She was my little girl," said Heike's father, Jeff. His other thought: "I just hope that they find whoever did this to her."
It seems they have. And if one day in a court of law Zion William Teasley is found guilty of this depraved first-degree murder, I hope the state of Arizona arranges a fast journey for him.
Not back to a prison cell, where he can rot in peace. But straight to hell, the way vicious murderers so richly deserve.
Written by David Leibowitz for The West Valley View ~ May 20, 2023
FAIR USE NOTICE: This site contains copyrighted material the use of which has not always been specifically authorized by the copyright owner. We are making such material available in our efforts to advance understanding of environmental, political, human rights, economic, democracy, scientific, and social justice issues, etc. We believe this constitutes a 'fair use' of any such copyrighted material as provided for in section 107 of the US Copyright Law. In accordance with Title 17 U. S. C. Section 107, the material on this site is distributed without profit to those who have expressed a prior interest in receiving the included information for research and educational purposes. For more information go to:

http://www.law.cornell.edu/uscode/17/107.shtml