…is on Track to Smash Records
The number of migrants caught illegally crossing the southern border has reportedly hit one million in less than four months into the fiscal year – and is on pace to smash records.
As of Friday, there have been a total of 1,008,217 migrant encounters at the southern border since October – the start of the fiscal year – multiple Customs and Border Protection (CBP) sources told Fox News.
The CBP sources said there are early indications that February's numbers are down and could come in under 150,000 compared to last February which hit 166,000 migrant encounters. But there's a concern that numbers could pick up again in the spring, which often happens, with record-breaking crossings.
It comes as more Americans are expressing their unhappiness with the level of immigration into the U.S., with the satisfaction rate falling six percent in a year, from 34 percent in 2022 to 28 percent in 2023 – the lowest number in over a decade.
The tally of migrant encounters is for the fiscal year – which began in October – and has already surpassed previous years within the first few months.
This time last year there were 839,819 migrant encounters, which is well below the one million mark.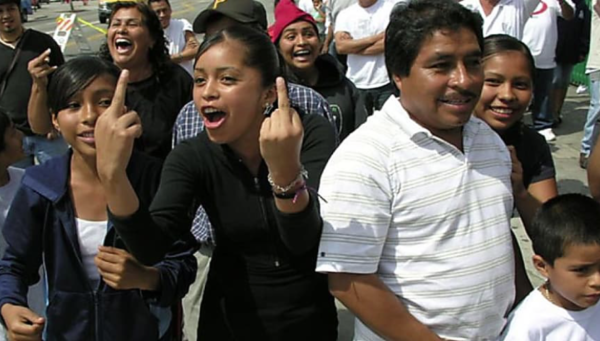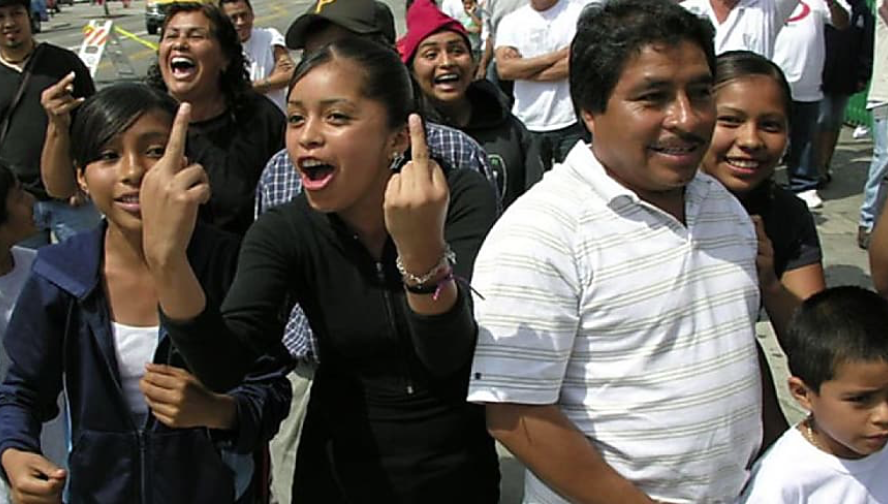 There were more than 1.7 million encounters for the 2021 fiscal year and more than 2.3 million the 2022 fiscal year.
Of the one million encounters this year, 87.8 percent were single adults, Fox reported. And just 328,454 were expelled under Title 42. Title 42 is the pandemic-era protocol that allows border agents to rapidly expel border crossers.
There have also been 328,454 known 'gotaways' compared to 600,000 gotaways in the 2022 fiscal year.
Gotaways are illegal immigrants who have evaded Border Patrol agents but have been detected on another form of surveillance.
While the total numbers are high, the Biden administration has pointed to a drop in numbers from 251,000 in December to just over 156,000 in January.
Officials have credited the drop to different measures rolled out by the administration. This includes a humanitarian parole program that allows 30,000 migrants from four nationalities into the U.S. each month.
But agents are concerned that the numbers will go up in the spring – with record-breaking numbers.
'Agents know leadership throughout the agency and the administration will celebrate two months of lower numbers instead of acknowledging the daunting task of being tasked at the border with yet another historical and preventable situation,' an agent told Fox News.
Republicans, who took back control of the House of Representatives in 2022, have already started to examine how to address the border crisis.
In his State of the Union address, President Joe Biden addressed the situation, referring to it as a bipartisan problem.
'America's border problems won't be fixed until Congress acts,' Biden said.
Biden has been heavily criticized for his inaction on the issue.
This week, the Biden administration announced a new rule that would automatically make illegal immigrants who passed through another country without claiming asylum ineligible for asylum in the U.S.
'America's border problems won't be fixed until Congress acts,' he said. 'If we won't pass my comprehensive immigration reform, at least pass my plan to provide the equipment and officers to secure the border. And a pathway to citizenship for Dreamers, those on temporary status, farmworkers, and essential workers.'
New data compiled by a Gallup poll found that the satisfaction rate has fallen six percent in a year, going from 34 percent in 2022 to 28 percent in 2023.
New data compiled by a Gallup poll found that the satisfaction rate has fallen six percent in a year, going from 34 percent in 2022 to 28 percent in 2023.
While the results vary greatly by party, the poll found the percentage of Democrats and Republicans who want to see immigration curbed has risen on both sides.
71 percent of Republicans say immigration levels are too high, the highest number that has ever been recorded. That number is up two percent from 2022.
Among Democrats, 19 percent say immigration levels are too high.
The newest data shows a steep eight percent jump.
Overall, Americans' satisfaction level with immigration falls around the same percentage of people who are happy with public education- 29 percent satisfied- and policies to reduce or control crime-27 percent.
Views regarding immigration differ starkly among Americans by age.
While more Americans 35 and older have expressed dissatisfaction with immigration, 18 to 34 year old citizens are less dissatisfied than a year ago.
One of the only subjects Americans seem to agree on is how the U.S. is handling poverty and homelessness. Less than 20 percent of Republicans, Democrats, and independents say they are satisfied with the current situation.
The new polling numbers regarding immigration could be contributed to the rising concerns over the situation at the U.S. border with Mexico.
In 2021, the U.S. saw 1.7 million immigrants come into the country. In 2022, that number rose to more than 2 million.
The Department of Homeland Security has also estimated the number in 2023 could spike if Title 42- the pre-pandemic policy giving border agents the ability to expel migrants seeking asylum- is revoked.
Migrants have been traveling from Mexico and South America for years but the recent influx has led to harsh criticism over the sustainability of the immigration process.
Breaks in the wall along the U.S.-Mexico border have attracted many migrants to certain pockets as an 'easier' way to enter the country.
Container-sized gaps in the 30ft border wall allow migrants to walk right through, aided by a thinly-spread Border Patrol.
Construction is currently underway to fill some of the gaps but it is unknown how much of a difference the fills will make.
Written by Andrea Cavallier for The Daily Mail ~ February 25, 2023
FAIR USE NOTICE: This site contains copyrighted material the use of which has not always been specifically authorized by the copyright owner. We are making such material available in our efforts to advance understanding of environmental, political, human rights, economic, democracy, scientific, and social justice issues, etc. We believe this constitutes a 'fair use' of any such copyrighted material as provided for in section 107 of the US Copyright Law. In accordance with Title 17 U. S. C. Section 107, the material on this site is distributed without profit to those who have expressed a prior interest in receiving the included information for research and educational purposes. For more information go to:

http://www.law.cornell.edu/uscode/17/107.shtml