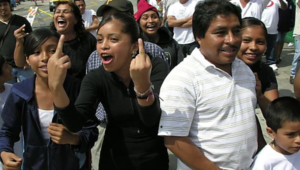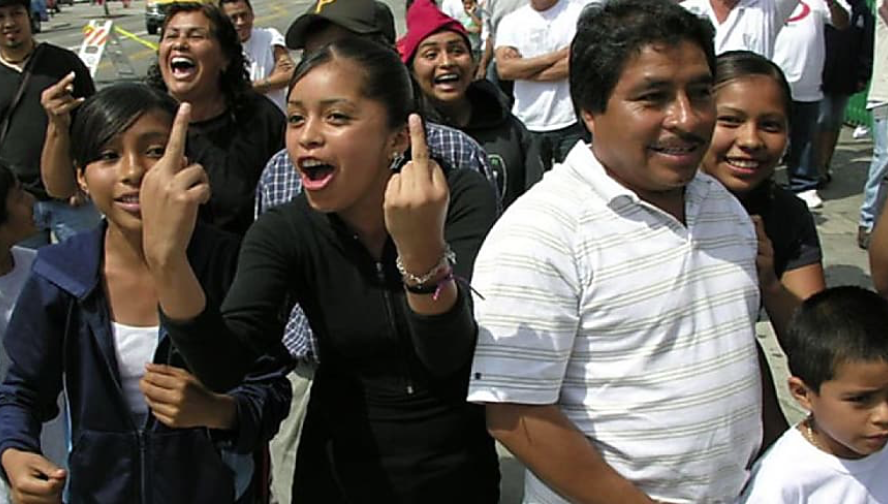 Think of him as the "anti-Ike."
Dwight David Eisenhower led allied forces in the invasion of Europe and the defeat of the Third Reich in World War II. Now, Alejandro Nicholas Mayorkas is at the forefront of planning and promoting a modern-day invasion of the United States.
Gen. Eisenhower presided over "Operation Overlord." Homeland Security Secretary Mayorkas might well call his multifront assault on America "Operation Lord-Over-Them."
The "them" to be "lorded over"?
American citizens.
Joe Biden, his cabinet members and the radical left all agree that the Constitution is not the cornerstone of our republic. It is little more than "Silly Putty" to be pulled and stretched or simply put in a box, placed on a shelf and ignored.
The Biden Bunch has made it clear: Your rights are whatever "Big Joey" says they are.
And he doesn't even try to hide it.
Ten days after April Fools' Day, at a major White House event, Ol' Joe tried again to fool the American people. He championed a short-circuit of constitutional process, then claimed to support the Second Amendment.
After voicing frustration that he could not advance gun control "because I was having trouble getting anything passed in the Congress, but I used what we call 'regulatory authority,'" instructing Attorney General Merrick Garland — the same government official who branded parents voicing disagreements with school boards as "domestic terrorists" — to take steps to restrict the rights of the law-abiding to own firearms.
Then, with the type of candor befitting the "confused," Biden added, "By the way — it's going to sound bizarre — I support the Second Amendment."
Sure you do, Joe. And soon you'll instruct the Department of Housing and Urban Development to designate Yuma as a "beachfront location," based simply on your say-so.
Yuma isn't "beachfront," but it is a front in the ongoing border wars, which brings us back to the architect of the continued invasion.
Mayorkas repeats the Biden administration's false talking points, which, in turn, are echoed by acolytes in the partisan press. Like Attorney General Garland, the Homeland Security secretary claims "the greatest terrorism-related threat that we face … is the threat of domestic violent extremism."
But unlike Garland, the DHS chief enlarges the scope of the threat beyond the disgruntled parents of schoolkids. Speaking to Al Sharpton's National Action Network earlier this month, Mayorkas specifically named white supremacists as the "most prominent threat."
Since "white supremacists" are synonymous with "caucasian conservatives" in the language of the left, the Biden Gang believes that those who disagree with them politically are tantamount to domestic terrorists.
And, given the "Bizarre Bazaar" that passes for the current "marketplace of ideas" at 1600 Pennsylvania Avenue, it illogically follows that the continued influx of illegals somehow comes at no risk to the homeland.
Despite all the public health pronouncements from Dr. Anthony Fauci, seeking to keep American citizens masked, confined and confused about COVID-19, Secretary Mayorkas instructed illegals last September on the best ways to get past the restrictions of Title 42, the public health order to expel illegal entrants due to the virus threat, put in place by President Trump in March 2020.
And, in anticipation that Title 42 would be lifted, Homeland Security formulated a plan in February proposing "broadscale release mechanisms" for the thousands of illegal aliens expected to enter the USA.
Chief among them is a plan to substitute U.S. Citizenship and Immigration Service "adjudicators" for immigration judges. Since those adjudicators can be ordered to rubber-stamp asylum claims, Mayorkas and Biden will in turn claim that it is the "legal path" to entry.
"Amnesty A-Go-Go" is more accurate.
On May 23, Title 42 will be fully rescinded. Our southern border will essentially disappear.
RELATED: Judge Temporarily Blocks Ending TITLE 42
American history will be changed. June 6, 1944, will no longer be revered as D-Day. Instead, future generations of schoolchildren will be taught about a new D-Day by their leftist "educrats."
May 23, 2022: "Destiny Day."
God help us..
Sorry, Ike.
Written by J.D. Hayworth for West Valley View ~ April 25, 2022
FAIR USE NOTICE: This site contains copyrighted material the use of which has not always been specifically authorized by the copyright owner. We are making such material available in our efforts to advance understanding of environmental, political, human rights, economic, democracy, scientific, and social justice issues, etc. We believe this constitutes a 'fair use' of any such copyrighted material as provided for in section 107 of the US Copyright Law. In accordance with Title 17 U. S. C. Section 107, the material on this site is distributed without profit to those who have expressed a prior interest in receiving the included information for research and educational purposes. For more information go to:

http://www.law.cornell.edu/uscode/17/107.shtml