NOTICE:

  At the close of the day, August 31, 2019,

Words & Deeds

and in fact ALL associated with our 'Education' programming has been closed at the Federal Observer and has been returned to the Metropolis Café.
We apologize for this major move, yet we feel that it is too profoundly important to include in our Education endeavors as education tool for home schooled students – and those who want more historical information.
We'll see you at the Café…,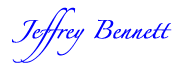 ~ About the Author ~
A veteran of Viet Nam, student of history (both American and film), Jeffrey Bennett has broadcast for over 24 years years as host of various programs and has been considered the voice of reason on the alternative media – providing a unique and distinctive broadcast style, including topics such as health and wellness, news, financial well-being, political satire (with a twist), education and editorial commentary on current events through the teaching of history. In addition, he is the CEO of Kettle Moraine, Ltd.