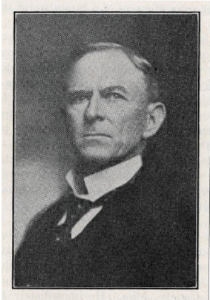 Samuel Augustus Hawkins Steel, Methodist clergyman and author, was born on a farm near Grenada, Mississippi on October 5, 1849, the son of Rev. Ferdinand Lawrence Steel and Amanda Fitzgerald Steel (nee Hawkins). He was educated at Emory and Henry College (Virginia).
After becoming a Methodist minister, he served in several large congregations in Richmond, Virginia, Columbus, Mississippi, Memphis and Nashville, Tennessee, Louisville, Kentucky, and Kansas City, Missouri. He wrote several books and at least two regular newspaper columns, "From the Pelican Pines" (1921-1925) and "Creole Gumbo" (for the Memphis Commercial Appeal, 1929-1930). He died in 1934.
In our opinion, Steel's seminal work was 'The South Was Right' written 49 years after the end of the War of Northern Aggression ~ now available in a newly edited and published work from Kettle Moraine, Ltd. with forward by Publisher Jeffrey Bennett.

Kettle Moraine, Ltd.
P.O. Box 579
Litchfield Park, AZ 85340
1-623-327-1778
Email: [email protected]