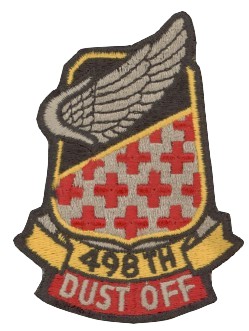 While searching for specific information earlier in the week, I came across the following. To say the least – it left me in shock for several reasons – the first of which because Memorial day is upon us. Secondly because, next week – June 5, 2018 I will look back exactly 50 years ago to my first landing in Vietnam, where within a week I would be assigned to the 498th Medical Co. (Dust Off) – the company for which a part of the following story took place. Although I do not specifically remember David Hertle, our stories overlapped during the same time frame, to the point where we both left the company and Vietnam within two weeks of one another – but there are others….
One final note: The author makes reference within the following about his story having taken place some 30 years before his writings, which now makes this piece 20 years old.
To all of my Brothers who served in the 498th out of Lane Army Heliport – our time and story is nearing its end… I'll see you at Sundown.
Jeffrey Bennett, Publisher/Editor Continue reading →