God affirmed through the Founders that He endowed us with the "right to life." He has never endowed us with rights to murder, truly a "right" human beings claimed for themselves…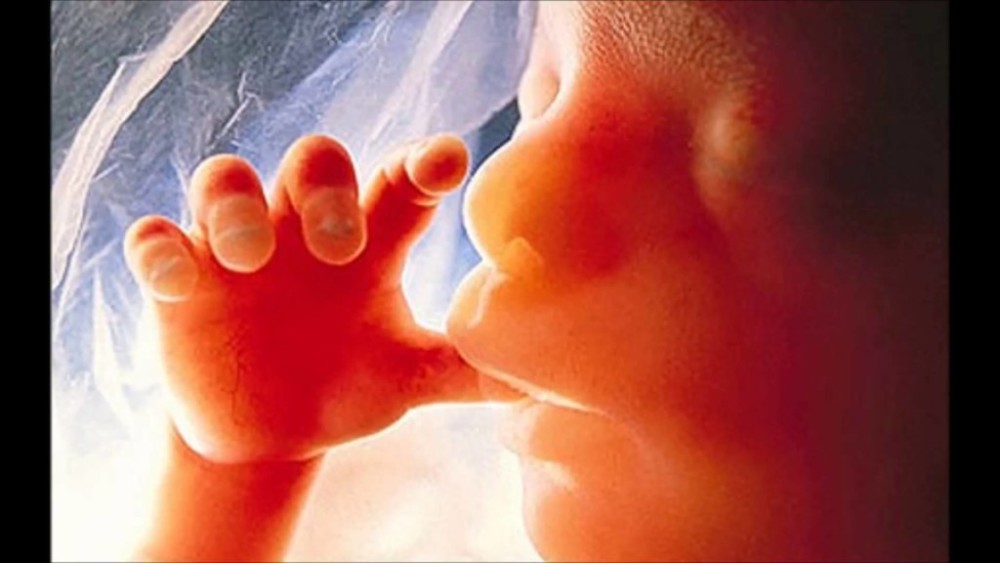 Immediately at the beginning of 2019, the newly elected Democrats of 2018 took control of the House of Representatives and made known their determination to make funding for abortion a priority in 2019. The Democrat-controlled House immediately passed legislation to that indicated intent to directly support abortions worldwide, as well as the repeal of the Mexico City Policy, which is a U.S. government policy blocking citizens' funding for non-governmental organizations providing abortion counseling, referrals, efforts to decriminalize abortion, or increase abortions.
The Born-Alive Abortion Survivors Protection Act
Following the lead of the Democrats in the federal government, various states across the nation took up the battle. New York led the way. On the 46th anniversary of Roe V. Wade, Governor Cuomo signed the abortion bill that permits abortions up to nine months, provides no stipulation that abortionists be doctors, and offers no protection for babies born alive. The new law also removed abortion from the NY penal code. Essentially, this bill legalizes infanticide!
Right now in America, there is a serious battle raging over the killing of babies by abortionists, not even doctors, and abortion mills like Planned Parenthood. Jason Yates, currently CEO of My Faith Votes, issued a statement in the wake of the 2018 elections as conservatives and Christians were trying to put a positive spin on losing the Republican-controlled House:
...it is clear the radical Left is flexing its muscles and pushing an anti-life agenda. Conservatives across the country are painfully aware that elections have consequences. More than that, potentially thousands of unborn children are facing an increased threat to their lives. Christians must lobby their representatives, regardless of party, and urge them to protect life and refuse to fund Planned Parenthood or any group advocating abortion.
By late February, the United States Senate rejected legislation introduced by Sen. Ben Sasse of Nebraska that would have protected the lives of babies born. Yet in the crosshairs of immoral abortionists. U.S. Senators' rejection of "The Born-Alive Abortion Survivors Protection Act (Senate bill S.311) is indeed a political action. It is an abomination upon this nation. Gov. Mike Huckabee, currently the Honorary Chairman of My Faith Votes, responded by stating that:
It's clear, our moral compass as a nation is severely damaged. It's bad enough that states like Vermont and Illinois are following the lead of New York by introducing bills that would permit abortion up until birth, and now we are killing babies OUTSIDE the womb.
The only remedy for our nation is for Christians to boldly rise up and take action.
There is a movement in our country that is spreading like cancer and it seeks to destroy biblical values.
This is why we MUST mobilize 90-million Christians now to stand for life! We cannot wait.
Right at the beginning of the 21st century, the United States of America is facing a challenge to the heart of our culture, to the core of our existence as a free Republic. By the words of our own founding documents we are being judged in this incredible time. It matters not whether good people are aware of that challenge or plead innocence due to ignorance. Ignorance, or pretense of ignorance, is not an excuse for the moral decline or rapid breakdown of our culture. However, this breakdown is not only due to indifference, or to fear, it is clear there are people who attempt to do all they are capable of to destroy the foundation of morality in our nation. Gov. Huckabee is correct in pointing out the movement in America that is spreading like a cancer, seeking to destroy the biblical values that are at the foundation of America's existence.
Gosnell: The Trial of America's Biggest Serial Killer
Yet, good people all across America are boldly rising up, and My Faith Votes is instrumental in the awakening and the arising of people of conscience. The recent release of the movie Unplanned is an example of truth exposing the deceit and inhumanity of abortion. Based on the book from Abby Johnson, who was a former Planned Parenthood clinic director, the movie puts pictures to the thousands of words that could be shared to help people understand the inhumanity, and evil aspects, of abortion. Another recent movie about the abortionist Kermit Gosnell was released in October of last year: Gosnell: The Trial of America's Biggest Serial Killer. The abortionist Kermit Gosnell was convicted of first-degree murder in the deaths of three infants who were born alive and multiple counts of illegal late-term abortions. That movie was also based upon the non-fiction account of an abortionist and is stranger than fiction.
If Americans have not seen either movie, they should because citizens need to be aware of the realities of abortion. Such movies strike strong blows for truth against the power of the abortionist lies and propaganda and the pro-murder monster that has perpetrated the concept that mothers murdering their own children is humane. While "Progressive" propagandists seem to have worked overtime in convincing the American people that the life growing inside a mother's womb is not fully human, light is shining upon the truth, and citizens who truly care are taking action. Featured in the movie, Unplanned, is a Pro-Life organization called 40 Days for Life, which is very active in the fight against abortion in our time. Another campus-based group is called Students for Life that grew from the foundation of previous organizations, but since 2005, has stood on its own with a full-time commitment to fight for life at colleges and universities.
Both of these organizations are truly dedicated to helping to educate the public about the realities of abortion, as well as advocating for the eradication of abortion in our time. 40 Days for Life is now considered the "largest internationally coordinated pro-life mobilization in history, helping local communities end the injustice of abortion." 40 Days for Life started in 2004 in Bryan/College Station, Texas, by David Bereit. As of 2014, The organization had reported that there are official affiliate groups active in 25 countries around the world. Students for Life claims to be "the only national pro-life organization dedicated to training and equipping college, high school, middle, med, and law students." They are directly fighting Planned Parenthood on the college campuses where the abortion activists target the young people with their propaganda, but also target them as potential business prospects.
America is being judged by the words of our own founding documents
Both of these groups take bold action, and local grassroots groups can be very important in taking action in rapidly changing situations. The organizations that are successful in taking action, usually rise to the public's attention. Definitely, both of these pro-Life groups have risen to the public's attention because they set an example of how the Christian community can respond to the evils of murdering babies in America. Also, through the recent movies, Unplanned, and Gosnell, the horrors and the tragedy of abortion are being exposed. Through such measures, the appeal to mobilize 90-million Christians to stand up and take action may "go viral".
Well over 200 years ago, brave and brilliant men united together to take a bold stand against the tyrannical forms of government to formulate a new nation. As Abraham Lincoln stated, "a nation conceived in Liberty". The Founding Fathers boldly affirmed self-evident truths endowed to humanity from our Creator certain unalienable rights: "Life, Liberty, and the Pursuit of Happiness." This is the Manifesto for Freedom that our Founders were willing to give their lives to defend, to hold onto such truths. America and American citizens are being tested on whether we truly believe in these truths. Certainly, the Democrat leadership has taken a stand to demonstrate that these rights are no longer sacred, they can be given or taken by governments of men as they defend taking human life a legal act.
God affirmed through the Founders that He endowed us with the "right to life." He has never endowed us with rights to murder, truly a "right" human beings claimed for themselves. America is being judged by the words of our own founding documents. The nation's continued existence into this new century may very well be tied to how citizens look upon and defend the continued existence of the tiny children growing inside mother's wombs.
Written by Dennis Jamison and published by Canada Free Press ~ April 9, 2019
FAIR USE NOTICE: This site contains copyrighted material the use of which has not always been specifically authorized by the copyright owner. We are making such material available in our efforts to advance understanding of environmental, political, human rights, economic, democracy, scientific, and social justice issues, etc. We believe this constitutes a 'fair use' of any such copyrighted material as provided for in section 107 of the US Copyright Law. In accordance with Title 17 U. S. C. Section 107, the material on this site is distributed without profit to those who have expressed a prior interest in receiving the included information for research and educational purposes. For more information go to:

http://www.law.cornell.edu/uscode/17/107.shtml