It is a bit of an alienating experience for one to see the nation of his birth and the principles of our ancestors under constant assault, from foreigners and people born here who are amerikkans rather than Americans. I refer to those Muslims who desire Sharia law, the Black Muslims who simply hate America, LaRaza with its Hispanic communists and conquerors who want to reclaim the Southwest for Mexico, the communist Democrat Party that seeks the eradication of our Founding Principles and the destruction of our Constitution and Republic, and those communist proletarians, the TAKERS, who seek their upkeep and livelihood at the expense of the U.S. taxpayer.
But I am not powerless, even in my moments of weakness when I feel a bit lonely in the realization that far too many Americans are not concerned, as much as they should be over these developments. Although I may still suffer over the suffering of others, I know a better way than the "fundamental transformation" of America and "Democratic" Socialism exists for Us all; having things has never been so important to me as having Quality of Life and Liberty, and I intend to fight 'til my last dying gasp to keep this America, I love so well, on a path towards the greatest Freedom and Liberty for All.
And as I stand firm against the rising tide of statists and globalists, I do not doubt my convictions and my rightness in this war for the heart and soul of America.
I have not lost my sense of duty and dignity, and I am not for sale, no matter how much the Leftists of America try to isolate me from the public square, through their politically correct Commie castigation and censorship. I remain the same man I have always been — Free and Unashamed to be an American for ANY reason. I will never be coerced or forced to abandon the TRUTH and bow at the altar of the Super State, the Leviathan.
You are not powerless either. All of You out there … All of You Fine American Patriots … have it within You to effect the changes You wish to see, in the manner in which We are all governed.
If You Love Freedom, Independence and Liberty, surely You have the clarity of a normal mind that finds joy in a life lived well and free, unlike the insane hive of the collectivists and communists and those anti-American proponents of Big Government, government intrusions, over-regulation, Open Borders and tyranny. Rather than hope these sick Evil individuals will cure themselves or try to find compromises where none exist, or, worse yet, try to adapt Yourself to a failed system, FIGHT for greater INDEPENDENCE and True LIBERTY for All Americans, and FIGHT for America's Original Founding Principles, Her Traditions and Her Heritage.
I long to see the insanity within our society end. For too long now, we have allowed those who call evil "good" to control the direction of America. For myself, I will never validate or accept their depravity, seen in abortion, and perversion, flaunted in "Gay Pride" parades, homosexual marriage and child pornography, as the "new normal". I will never accept their Open Borders and their intent to destroy the United States' Sovereignty.
It is time to end this madness, that is allowing the enemies of America to rip apart the fabric of society and Her Founding and destroy everything good and decent about Her. End it now, however You must.
God Bless You All and God Bless Our Beloved America. May He Keep Her Free For All Eternity and Damn Her Enemies Both Foreign And Domestic to the Hell They Have Earned And So Richly Deserve.
de Oppresso Liber – Voire Dei
On My Honor and On My Life
Justin O Smith
~ The Author ~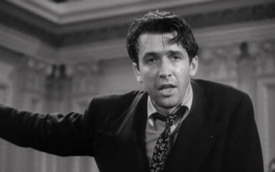 Justin O. Smith has lived in Tennessee off and on most of his adult life, and graduated from Middle Tennessee State University in 1980, with a B.S. and a double major in International Relations and Cultural Geography – minors in Military Science and English, for what its worth. His real education started from that point on. Smith worked 8 years for the LaVergne Fire Department – two years as their clean-up boy – and became a working fireman at age 16, working his way through college and subsequently joining the U.S. Army. Since then he primarily have contracted construction and traveled – spending quite a bit of time up and down the Columbia River Gorge, in the Puget Sound on Whidby Island and down around Ft. Lauderdale and South Beach. Justin currently writes a weekly column for The Rutherford Reader in Murfreesboro, TN, which he calls home, in addition to being a frequent contributor to the Federal Observer – and spend as much time as possible with his two beautiful and intelligent daughters and five grandchildren. Justin Love God, Family and Our Majestic and Wonderful America, and am a Son of Liberty.