The Purge is 100% complete…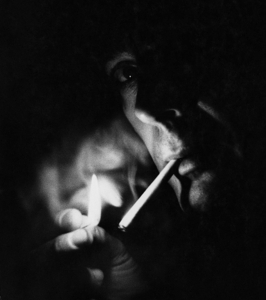 July 24, 2001: The Federal Observer was launched – a mere seven weeks before the tragedy of September of that year.
At that time, few websites of our type existed and there was a tremendous amount of gifted writings to be seen. Somehow we were able to draw from some amazingly unique and talented writers. Many have moved on to what are now BIGGER and maybe better blogs. And far too many of those who became good friends have passed on into the next life. Still others continue to submit their work to Kettle Moraine Publications for posting.
With 17 years of this publication behind us, and 24 years of short-wave, satellite and Network broadcasting behind us, the question comes to me each day – "What difference have we really made?"

I fear, not enough – other than with individual people and/or families. OH – in conjunction with my friend, retired commercial airline pilot, Dennis Jackson – we co-authored a petition, which was posted three days after 9/11 calling for the rearming of commercial airline pilots once more (a regulation which had expired during the same month as the launching of our web-site). The petition went viral on The Federal Observer, and later was carried onto the floor of both houses of the United States Congress – one by then Representative Ron Paul, the other by then Senator Bob Smith. What began with two guys from Arizona (and not supported one bit by the NRA or Gun Owners of America), was passed into Law and signed as such by President George W. Bush.
I should have let it go once we accomplished that, but…
Within a matter of weeks, Federal Observer will be turning the lights out.
In the words of the fictional character, John Coffey in the movie, "The Green Mile,"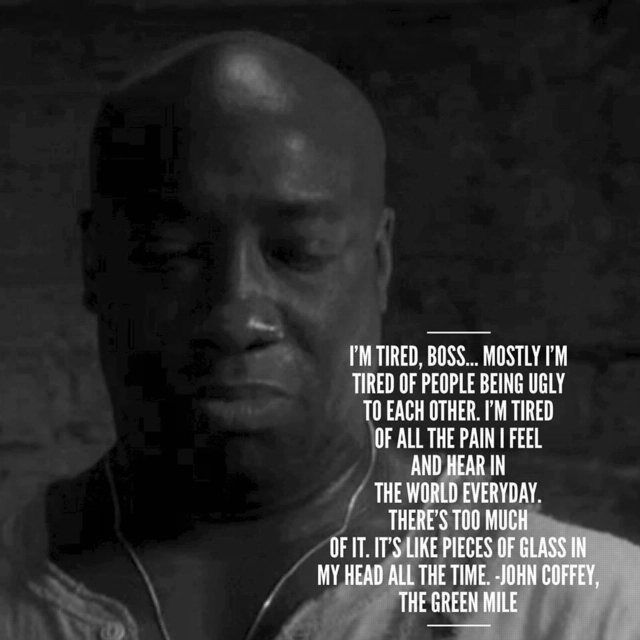 I am afraid that there is nothing that any of us can do to change what Coffee felt.
To each of our long time contributors, I want to express my greatest appreciation for all that you have done or attempted to do to awaken a dying nation (Empire) for all of these years. I know that many of you will not give up – and neither will I. I will just be doing it in a different manner. Soon I will be opening a personal Blog, but included within it – will be links provided for each of you who currently maintain your own blogs.
The goal of this new venture, will be for my own writings and musings, however there will be a section within, where I will be bringing over a small sampling of writings from the Federal Observer – each of them timeless and worthy of keeping said columns out there – most of them from those whose names are listed below.
I want to first pay homage to my co-Editor for the first 10 years of publication – a brilliant writer and amazing graphic artist in his own right ~ Louis Turner, who assisted in posting over 80,000 columns during that first decade and sometimes we did 30 to 40 columns per day – without pay. Since then, Louis has done the art work on most of the book covers for projects published by Kettle Moraine Publications. A gratified 'cawinky-dink' to you old friend.
I will not attempt to post names in alphabetical order here, nor is the order meant to place preference or fondness for one writer's work over another, but once again – my heartfelt thanks goes out to…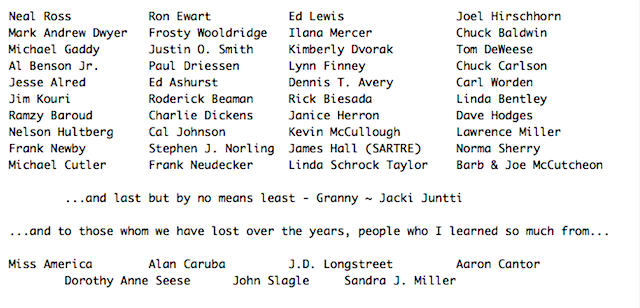 I know that there are more whom I have forgotten – both living and deceased, but it's late – later than we think.
The Federal Observer website will remain on line for a while longer, as we prepare the transition to the new endeavor, but you'll note – that the Purge is complete. Within weeks – we'll have a link on board directing readers to our new project, which will be more of a personal blog – but with a few surprises. If you have a blog or site of your own, please insure that you provide me with the correct address so that we may make a link available for our readers.
I'll see you at Sundown,