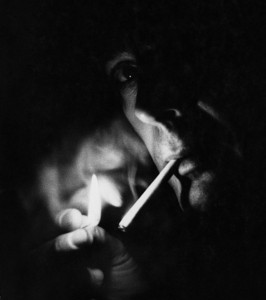 It's summer time and I am back home at Coleridge – the place of my birth and my first three years on earth. Uncle Charlie and I are sitting on the grass listening to the (1957) World Series Champions battle it out for another National League pennant. Milwaukee County Stadium was only about an hour away, but we sat on the grass – getting bit by the ants.
Across the country, something else was taking place – something that I was not aware of, even though I knew of many of the "players" and singers. I was introduced to music at an early age – and seven decades later it is still an important part of my sanity.
Tonight – I struck 'Gold' – and wasn't even looking for it. How simple life was back then. How beautiful, enjoyable and exciting – oh – and the America's Cup trials were beautiful to watch as well.
THIS is our history. Enjoy a Summer's Day from long ago.
Oh, and the Milwaukee Braves lost to the the New York Yankees in the World Series that Fall.
See you at Sundown…
Jeffrey Bennett
Jazz on a Summer's Day is a concert film set at the 1958 Newport Jazz Festival in Rhode Island, directed by commercial and fashion photographer Bert Stern. The Columbia Records jazz producer, George Avakian, was the musical director of the film.
The film mixes images of water and the city with the performers and audience at the festival. It also features scenes of the 1958 America's Cup yacht races. The film is largely without dialog or narration (except for periodic announcements by emcee Willis Conover).
The film features performances by Jimmy Giuffre, Thelonious Monk, Sonny Stitt, Anita O'Day, Dinah Washington, Gerry Mulligan, Chuck Berry, Louis Armstrong, and Jack Teagarden. Also appearing are Buck Clayton, Jo Jones, Armando Peraza, and Eli's Chosen Six, the Yale College student ensemble that included trombonist Roswell Rudd, shown driving around Newport in a convertible jalopy, playing Dixieland.
Many performances ran so long that the last act, Mahalia Jackson, did not appear on stage until after midnight, performing the Lord's Prayer.
In 1999, the film was selected for preservation in the United States National Film Registry by the Library of Congress as being "culturally, historically, or aesthetically significant".
Jazz Time with Jarvis X
September 19, 2017
~ Lineup ~
Jimmy Giuffre 3: Jimmy Giuffre, Bob Brookmeyer, Jim Hall
Thelonious Monk Trio: Thelonious Monk, Henry Grimes, Roy Haynes
Sonny Stitt and Sal Salvador
Anita O'Day
George Shearing
Dinah Washington
Gerry Mulligan Quartet with Art Farmer
Big Maybelle
Chuck Berry
Chico Hamilton Quintet
Louis Armstrong and his All-Stars: Trummy Young, Danny Barcelona, and Jack Teagarden
Mahalia Jackson
Ray Charles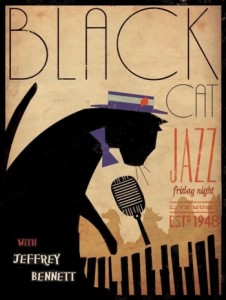 FAIR USE NOTICE: This site contains copyrighted material the use of which has not always been specifically authorized by the copyright owner. We are making such material available in our efforts to advance understanding of environmental, political, human rights, economic, democracy, scientific, and social justice issues, etc. We believe this constitutes a 'fair use' of any such copyrighted material as provided for in section 107 of the US Copyright Law. In accordance with Title 17 U. S. C. Section 107, the material on this site is distributed without profit to those who have expressed a prior interest in receiving the included information for research and educational purposes. For more information go to: http://www.law.cornell.edu/uscode/17/107.shtml